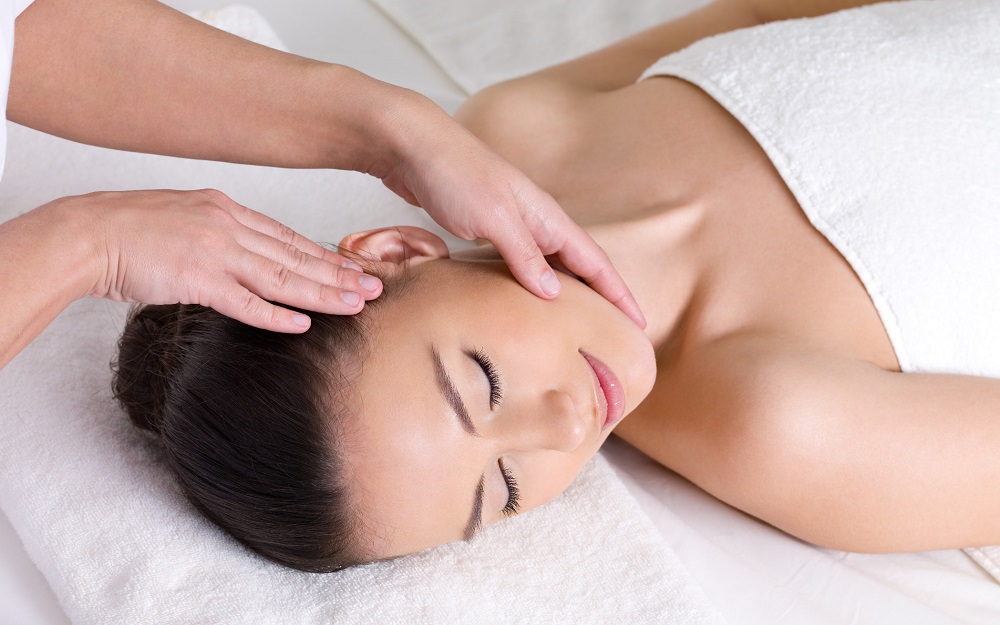 What is a facial massage?
The basic technique of facial, neck and décolletage massage is to stimulate micro-circulation in the skin tissue, so as to improve its blood supply, nourish, oxygenate and accelerate regeneration. Smooth and gentle movements will bring you into a state of deep relaxation. Massage works to soothe irritation of the skin and maintain its optimal firmness.
Facial massage brings many benefits. It removes swelling and bags under the eyes, frees up toxins, soothes some skin problems, improves blood circulation and makes it elastic and firm, helping to smooth out wrinkles.
Benefits of Facial Massage
Facial massage is the most common in Asia, where it is used as a method of skin elasticity and helps to maintain a facial oval.
It is performed with delicate and slow but also precise hand movements. Such massages perfectly drain the excess lymph, making the face appear younger and brighter. They counteract the falling of the face under the influence of gravity, which allows to retain expressive facial contours and look younger. Regular facial massage can do wonders, so it is important not to stop doing one treatment.
Contradictions:
Pregnancy, skin diseases, inflammations, thrombosis, atherosclerosis, open wound, fever.