Bamboo in the Far Eastern culture symbolizes longevity, strength, resilience, and happiness. It becoming more popular all over the world due to the incredible healing properties and well-being. The author of Bamboo Massage is the French therapist and kinesiotherapist Gil Amsalem, co-founder of the Paris Massage Bamboo Academy, an outstanding expert on oriental massage therapy. The inspiration for the creation of the massage was the observation of a panda bear rubbing with clear pleasure against the bamboo cane. Gil noticed how much pleasure the panda gets, so he decided to develop the new treatment.
What is Bamboo Stick Massage?
Many of the spa offers this new amazing treatment for people who feels the back pain. Therapists may inform you treatment work like deep tissue massage, it's getting to a deeper layer of our muscles. Most of the clients who book this massage, experience benefits due to deeper pressure of area where you get the problem from. At the beginning of the treatment, hands are used only to spread the warm oil on the client body. This is results why sometimes called warm bamboo massage. To prepare for the warm bamboo massage, we use oil with a different aroma or composition of essential oils, tailored to the clients' needs and preferences. To fully feel all benefits which this treatment offers, it is necessary to ensure the therapy room temperature is optimal all the time, as well as relaxing music in the background and the calm atmosphere. Bamboo massage techniques (kneading, rolling, sliding, biting, glueing) are used for relaxation, healing, drainage, and lifting. Techniques and pressure are similar to deep tissue massage. This treatment is safe for allergy sufferers – using bamboo tools skin do not cause allergic reactions and is bactericidal. Bamboo sticks and broomsticks are used in.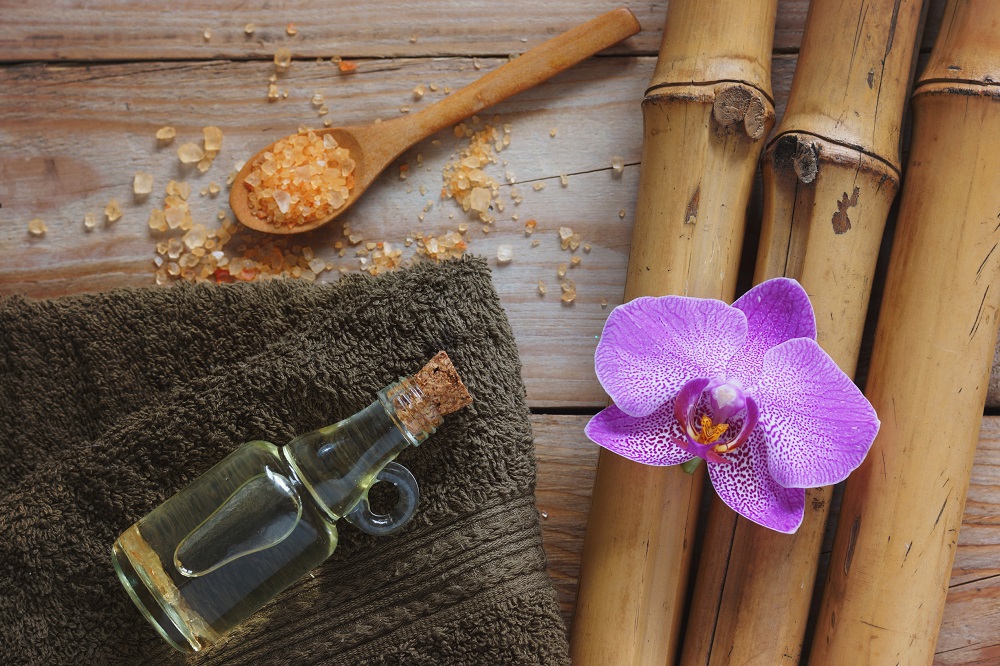 How does bamboo massage work?
Bamboo massage is a unique treatment of the whole body or its individual parts. It is made with specially processed bamboo sticks massage (called "Cho") of various thicknesses and lengths to better adapt to given at body parts. The use of kneading, rolling, pushing techniques have a beneficial effect on blood and lymph circulation and thus improves drainage and tissue regeneration. Bamboo massage reduces cellulite, perfectly shapes the figure, in particular the buttocks, thighs, and waist. Perfectly improves body oxygenation. Face massage has to lift properties. Bamboo treatments are a way to relieve stress, weakness, and anxiety. The patting and vibrating movements greatly relieve and reduce muscle tension. The shape of sticks makes it an excellent massage tool that perfectly adapts to the shape of the client body, relaxing tense muscles.
Types of bamboo massage sticks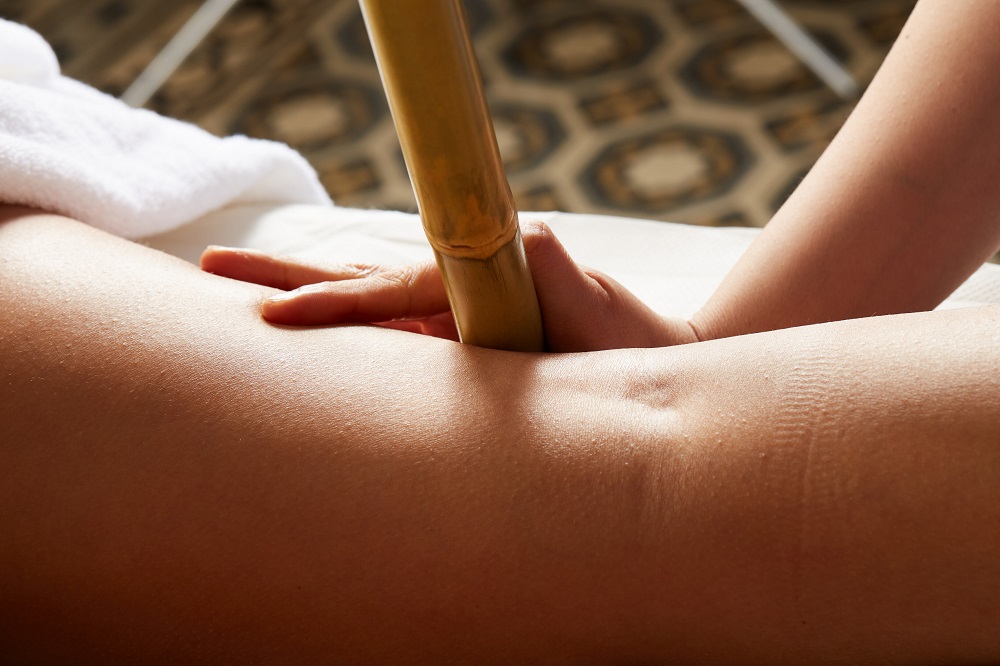 Bamboo sticks are made of natural wood and like many other tools must be properly prepared before and after each treatment, by washing and disinfected them. In this way, we protect the wood against damage or cracking and the rapid use of sticks. You will always recognize a professional and experience therapist by taking care of their bamboo canes, so don't be afraid to ask your therapist to show you the equipment which will be used.
Bamboo Broomsticks
Bamboo broomstick massage is originally derived from Japan, has a tradition of several thousand years. In those days, the Japanese samurai and warriors of the East used a method of rhythmically struggling with bamboo branches in a bunch to quickly and effectively work to restore strength after the fight. Probably a similar system was used in the tribes of Africa, South and North America, and even in shamanic practices. Bamboo broomsticks are performed: patting, stroking, rubbing, and kneading the whole body with a variable rhythm and intensity. They are made of bamboo switches and handle. Both parts of the broom are used for treatment.
We recognize three sizes of natural bamboo for massage:
• large diameter cane – they are used at the beginning to warm up and prepare larger areas of the body,
• smaller diameter cane – this type of canes may allow therapist for a more accurate, deeper massage of individual muscle parts.
• cane of the smallest diameter – may use for face, hands, and feet. We also use them at the end of the massage (brushing movements) to calm down previously stimulated skin and muscles.
In my studio, I am using professional eco – friendly bamboo sticks for massage.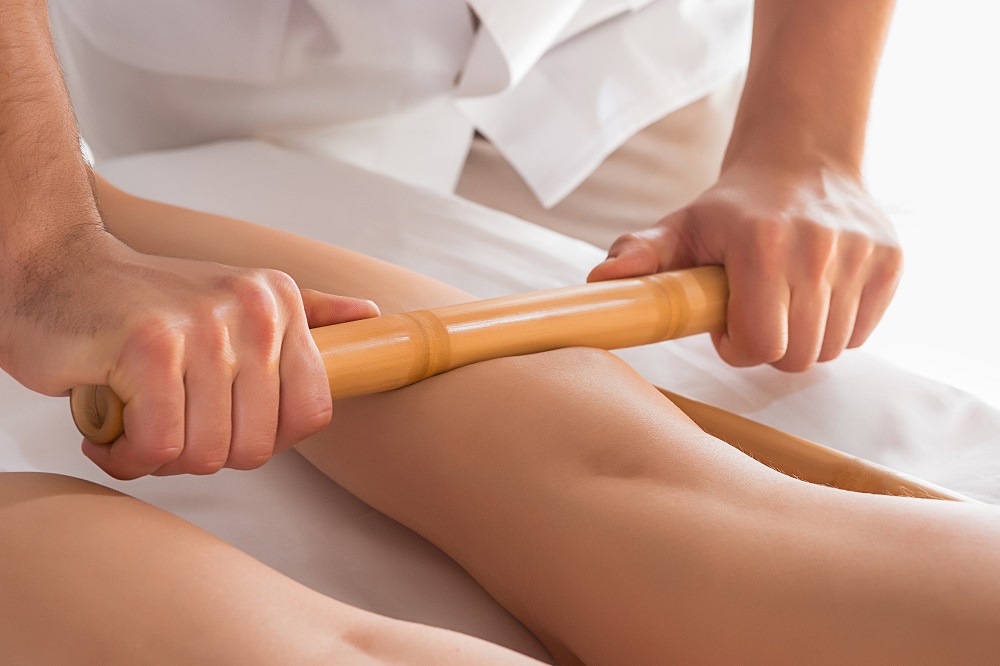 What are the Bamboo Massage benefits?
Massage with bamboo sticks is both relaxing and healing. It gives deep relaxation and silent effect improves and stimulates the circulation of blood and lymphatic ( drainage effects ) recommended for people with circulation problems, also to a person who has too much water in the body. Supports proper oxygenation of all cells of the body, it perfectly works to nourishes and regenerates the skin, deep movements also help with cellulite, make the shape, and model the thighs, buttocks, and waist. It has a drainage effect, adds energy, stimulates action, positive effects of the treatment stay up to two weeks after the treatment. Reduces muscle tension, get rid of knots, reaches deep tissue, promotes effective rest, reduces pain, stress, muscle tone, makes the skin and face, muscles more elastic.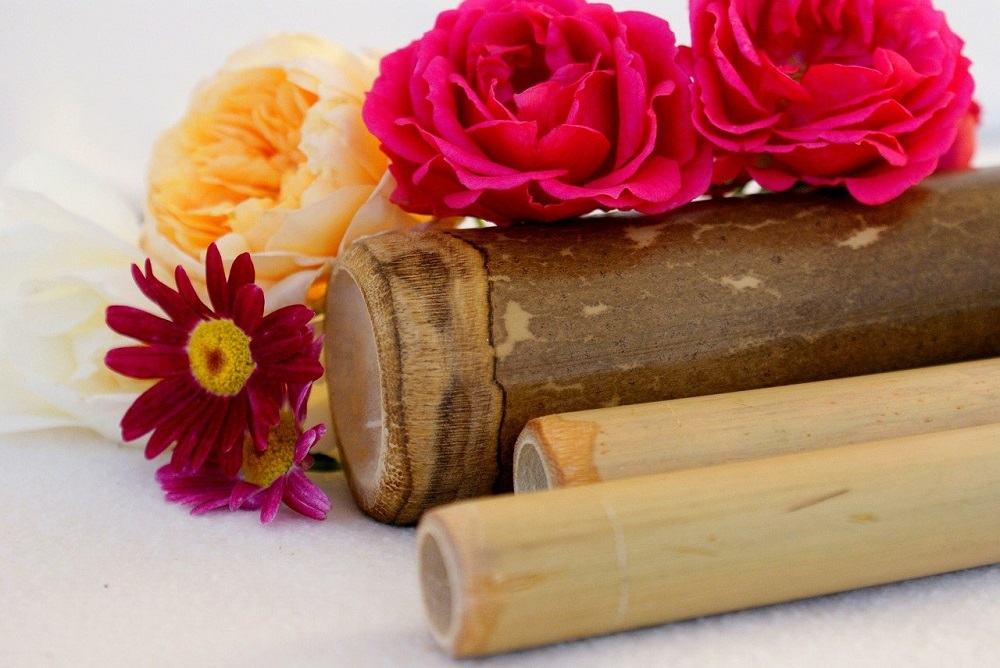 Main bamboo deep tissue massage benefits:
• reduce muscle pain and tension,
• warm muscles and boots energy,
• bamboo cane remove knots,
• improve circulation and flexibility.
Contradictions of Bamboo Massage
The treatment is not recommended for people with skin diseases, discontinuity of the skin, acute inflammation (irrespective of localization), varicose veins, haemorrhages, and prone to their occurrence, cancer, and pregnancy. If you have any of the above health condition please contact your doctor for help to get advice and writing confirmation for therapists you are safe to get one of the treatments like it in the spa or private clinic.
How much is a bamboo massage in Nottingham area?
Bamboo massage prices at my massage studio based in Nottingham depends on the lengths of the treatment it is between £30 – £40. The bamboo back massage takes 30 min, including back, spine, shoulders, and neck, which cost £30. Bamboo full body massage takes 60min, cost £40. Please make sure you book an appointment in advance by a phone call, text or by email because of booking essential. If you have any question please feel free to contact as I will be happy to help. Please check bamboo massage reviews on my website.
If you search for information about what is bamboo massage, I believe you find a lot of useful details in this article and if you like it please share with friends. That will help me and I will appreciate it.