Herbal punches massage comes from a Thai massage school. A therapy used all over Thailand, which dates back over 400 years. The treatment was first developed during a time when the countries capital was known as Ayutayas. Wounded warriors would return from battle and be sent to the Buddhist temples. Here they were treated with a soothing massage and herbal compresses. Today, this treatment is used in spas all over Asia.
What is a Herbal punches massage?
Therapeutic massage combines two ancient concepts that consist of; healing energy massage and herbal medicine. Cotton pouches filled with herbs and spices, heated by steaming or in oil are called "hot pressure". Combine in a similar way to acupressure. Traditional Thai pouches contain turmeric, lemongrass, kafir, and camphor.
Massage therapist prepares punches shortly before treatment, so that they do not lose their fragrance and the healing properties. Therapy usually takes 30-60 min, the therapist massages the whole body spot-wise.
Benefits of herbal punches massage
This treatment has a huge impact on our bodies, the spread of joint mobility, relaxes muscles and relieves pain. Therapy improves skin microcirculation, firms the skin, stimulates metabolism, improves venous and lymphatic circulation. It stimulates the senses to relief from ether, saturated and relaxed oil, regenerates the body. The whole body is massaged using spot punches. These are quick, short touches that are completely accessible, and each of them is finished with a slight pressing. Massage to remove toxins from the body improves circulation, relaxation, and also stimulates the body to regenerate and rebuild on a cellular level. After the ritual of anointing the exotic body with warm oils, the skin will be radiant. Intensely emitted odor and heat from the pouches make the body and mind relaxed. The punches contain a large number of natural antioxidants. That help fight free radicals, theophylline that strengthens the skin cell and has toning and astringent properties.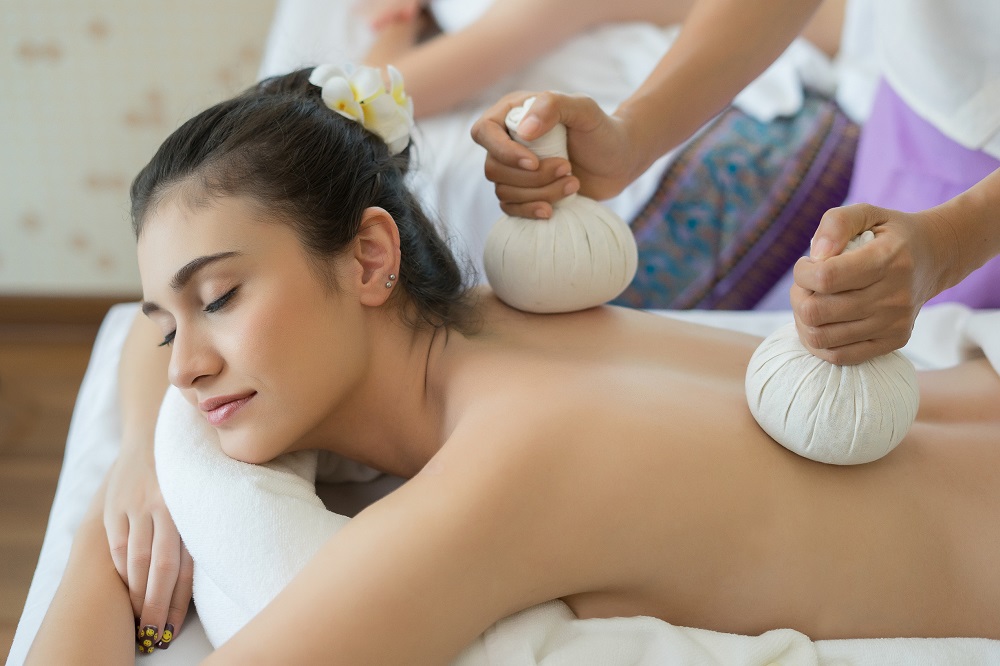 Healing properties
Pantai Luar is Indonesian herbal punches massage. It was based on data and the use of the pace of life and natural processes in the human body. It comes from a nurturing culture and for millennia: bodily and spiritual harmony, harmony between man and nature. Pantai Luar means on new shores, and the massage provides an unforgettable experience. In addition, powerful sounds and a fragrance led to blissful sleep. The three treatment effects: thermal, aromatic, and direct action of active substances in the stamp component. When heated, the punches release heat, smell, and active substances contained in them. Massage with herbal punches is a very effective method for getting rid of fat, smoothing, and nourishing the skin. The massage works in three zones. First, it has a soothing effect on the human psyche. Contains the active substances contained in the punches nourish skin cells. The final effect of a series of systematically performed treatments is a comprehensive improvement of the condition, rejuvenation, and total relaxation of the person undergoing massage.
The secret of the punches is their selected full drop filling with one-on-one combinations of ingredients that are mixed with lemon, ginger, nutmeg, and coconut. The ingredients used to fill the punches with rice, coconut, ginger, cloves, coffee, green tea, lemongrass, chili pepper, rosemary, turmeric, sweet orange, mint, lemon, curry, etc.
Disadvantages of therapy
Although not everyone should use this therapy. If you have any medical health condition please contact your doctor for help to get advice and writing confirmation for therapists. The treatment is not recommended for people with infectious diseases, varicose veins, wounds, silicone implants, pregnancy, cardiovascular disease.