What is a Hot Stone Massage?
A delicate blend of hot stone massage, energy and restoration, this full body therapy delight utilises the power found in heated basalt stones for the ultimate bodily indulgence. Excellent for those wanting to revitalise tired limbs, detoxify and re-energise. Hot stone massage can be used in combination with light massage to further enhance general relaxation. Reduce stress and helps with depression, also locally aid muscles relaxation, making the massage even more effective. Qualified and experience massage therapists involve the use of a heated stones with combination of massage techniques. To apply deeper pressure which helps to relax muscle tension, body pain and improve health.
Hot Stone Massage what to expect ?
Many people ask themselves, what does hot stone massage therapy look like? Why do not take the time just for yourself to feel better? Every single massage therapist uses different techniques and pressure. The stones are heated to the temperature between 45 – 60 degrees, a massage therapist will used heated stones and smooth techniques for hot stone therapy.
* Firstly, need to apply an oil to the body as to not burn skin during movements with hot stones. The Body is supposed to be oily, then the massage therapist can start the massage by hand and stone alternately.
* Some massage therapists leave the stone in your hands, also putting little stones between the toes, this creates a much better feeling. On the front of your body, to open the chakras and get into your depth they should leave stone on energy points, e.g. the third eye.
* Hot stone therapy is recommended during the autumn and winter, then you'll get more pleasure and benefits. However, hot stone back massage treatment can be use with other massages, e.g. to warm up the muscles before the therapist will start deep tissue massage.
* Casual, cold stones can be used after the hot stones on the face to calm swollen blood vessels, soothe warm skin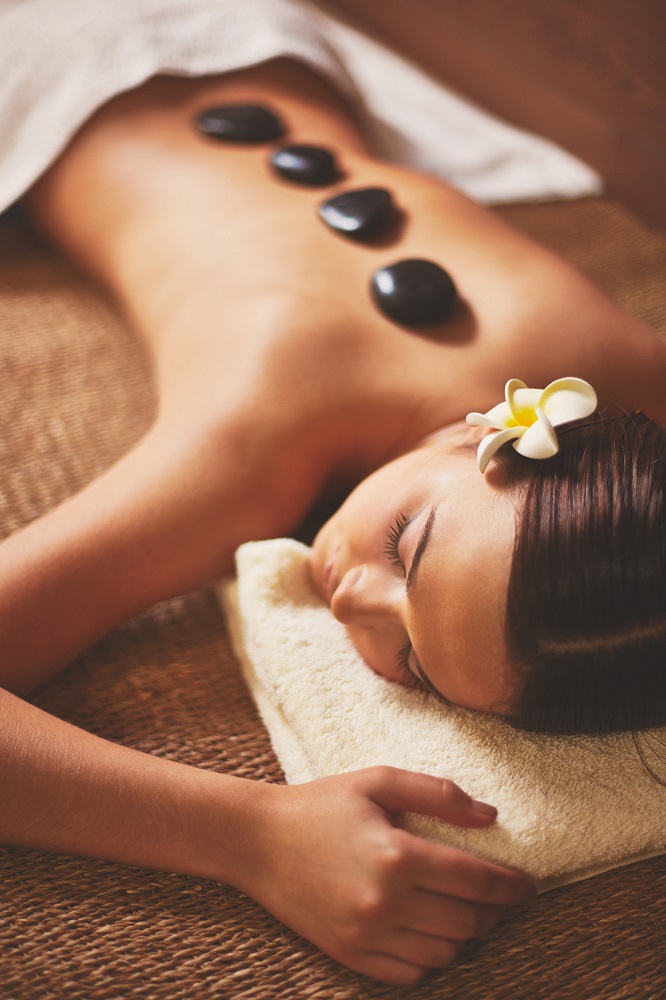 How to heat hot stones for massage?
Most of massage therapist used the professional hot stone heater. It is design specifically for heating basalt stones . This heater include digital display which shows required temperature max 70 degree, safety control installed. It's the faster and safety way to heat the stones. Another tip what I always do, you can add a few drops of essential oil to the water. This trick makes a very calming and relaxing feeling which is of benefit during the hot stone massage.
Top 10 Benefits of Hot Stone Massage: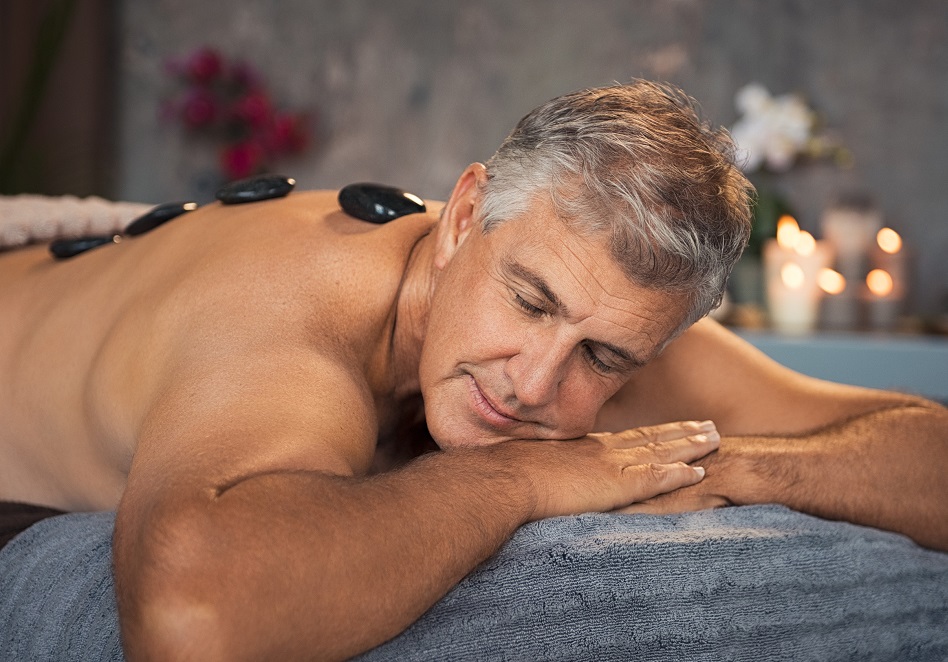 Hot stone massage benefits combines massage with volcanic stones and the specific characteristics of basalt. It restores the harmony of body, mind and spirit causing the flow of positive energy. It is a very relaxing treatment, helping to achieve a feeling of calm and relaxation, reduced stress, fatigue, reduced muscle tension. Has a positive effect on the circulatory system, increased metabolism, and helps to improve the efficiency of the psycho-physical body. Hot stone therapy massage helps to promote better sleep, relax . It's a pain relief for people with a variety of condition e.g rheumatoid arthritis, also fibromyalgia – several studies show. Decreased muscle spasms.
Is a hot stone massage worth it ?
It's worth giving it a try, maybe this type of massage will suit you the most, but you won't find out if you don't try it. If you are new to hot stone therapy, it is an ideal starting point. It's a less intensive massage, compared to traditional ones. Some people prefer stone therapy as they are feeling much comfortable and relaxed, both during the treatment and after.
Disadvantages of Hot Stone Massage
Stone Therapy are much the same as with traditional manual massage, except that there is the additional consideration of heat. High blood pressure, heart disease and circulatory disorders, as the temperature of the stones may need to be adjusted. Hot stones therapy treatment would naturally be inappropriate for clients with skin which is intolerant to heat, or very sensitive skin. Skin prone to prickly heat, clients with nerve damage, loss of tactile sensation. Use the same healthy and safety, ethical considerations as you would do for other body massage treatments. Remember the additional effects of the heat will change the dimension of the treatment. If you aren't sure regarding your health conditions and if you can do hot rock massage please check it with your doctor.  Provide your medical issues to the therapist whose advice you if you can have a massage. In some requirements you might be ask to provide a medical certificate to confirm that the condition of your health will not cause any complications after the hot stone massage.
The best hot stone massage
Looking for hot stone massage near me always look for qualified and experience massage therapist. That kind of therapy might be look very simple but during hot stone treatment massage therapist use a lot of movements to makes the best results for client.